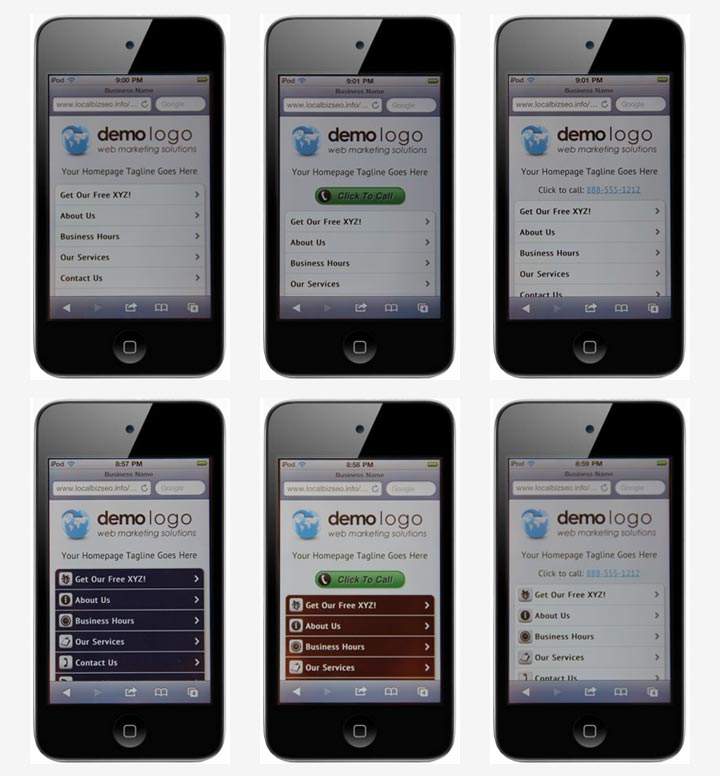 Mobile Website-Special
Be Ready
For Holiday
SALES
On Mobile!
Only $97
Regular $197
.Mobile Website
.Device Detect Setup
.Contact Form
.Website integration
Works with:
.WordPress
.static Html site
.custom PHP site
Currently, the mobile device detect script is capable of detecting more than 20 different mobile devices including...
iPhone, iPod, iPad, Android, Acer, Asus, Blackberry, HTC, Kindle, Nexus, Windows Phone, Alcatel, Siemens, HP, LG, Motorola, Nokia, Palm, Samsung, SonyEricsson, ZTE Mobile, Opera Mini, Playstation, DoCoMo, Benq, Vodafone, and Sharp.
Two different "Contact Us" pages to choose from... one asks for Name, Email and Message. The other asks for Name, Email, Phone, Subject (via a customizable drop-down menu), and Message.
You can have a website that works with smartphones and mobile devices Now!
First Come - First Served Basis. Order early - Don't be disappointed!